Make Your Own Multi Stripe Bunting Kit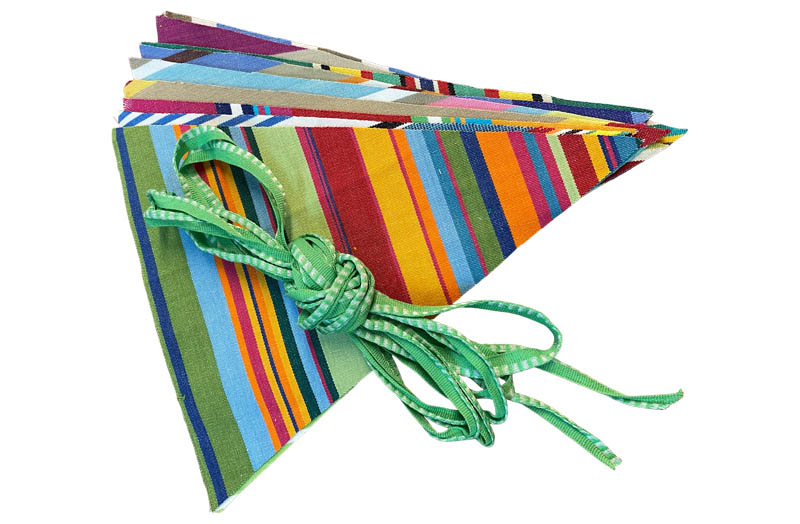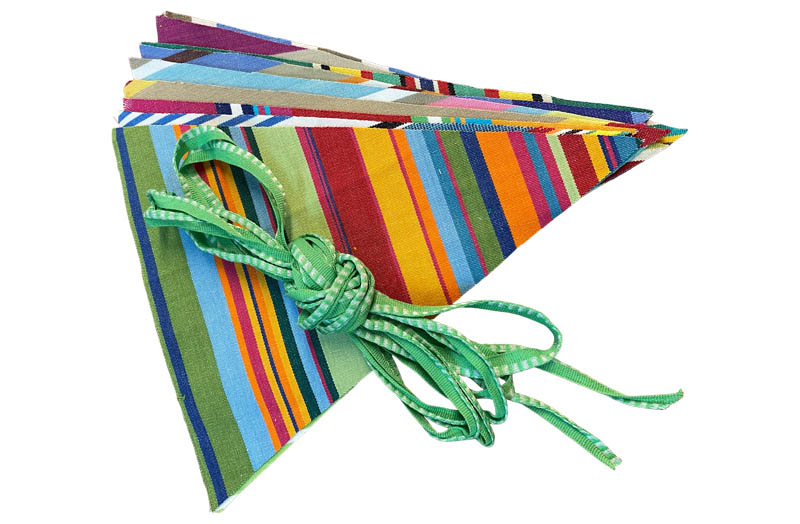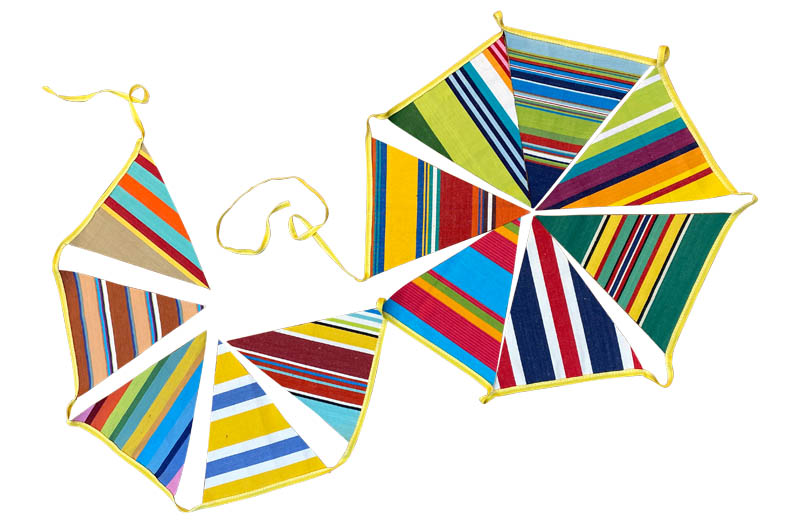 Multi Stripe Bunting Kit
Make Your Own Striped Bunting with our pre-cut bunting triangles and tape pack from the Stripes Company
These are unstitched to custom make your own bunting
Multi Stripe Bunting Kit Comprises:
12 Pre-cut bunting triangles, in a range of our bestselling stripe fabrics 100% cotton
4.5 metres striped tape (choose colour in the Tape Colour Choice Box)
All you have to do is sew or glue each bunting triangle on to the tape provided!
(2nd image shows how the bunting will look when stitched/made up)
You can make smaller flags by stitching around the edges of each bunting triangle or leave the edges raw
High quality cotton bunting that you can make, so your event or room will look wonderful and be extra special.
Our striped bunting is great for special occasions, weddings, garden and street parties, events or just dressing your outside space, inside space, childrens bedrooms - anywhere!.
Each bunting flag is approximately 25cm long by 22cm wide at the top
---
make your own multi stripe stripes
Make Your Own Multi Stripe Bunting Kit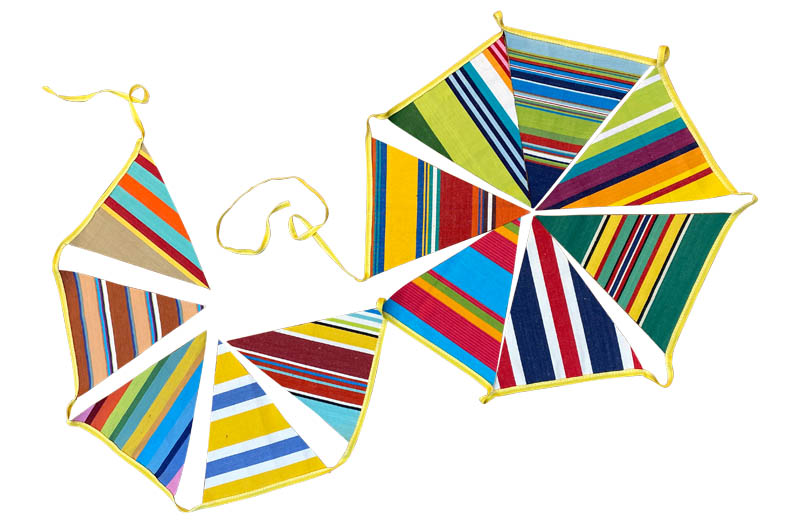 Select Quantity
Tape Colour Choice
100% yarn dyed woven cotton bunting, 18 flags all different and individually stitched on to strong rope braid.
Total length 5.5m approx per pack.
Avoid leaving outside in wet weather.
Paper Card Bunting: 8 flags (22 x 18.5cm) with 2.5m string.
Sew Your Own Bunting Kits: 12 flags (22 x 25cm) with 4.5m striped tape.
See our full range of Bunting
See Bunting - A Guide on Choosing and Using
---
---
For how to order and orders outside UK see Ordering
Customers also bought these items in Make Your Own Multi Stripe Kit...
Sew Your Own Classic Stripes Bunting Kit

$16.00




View Details