Directors Chairs-Waltzing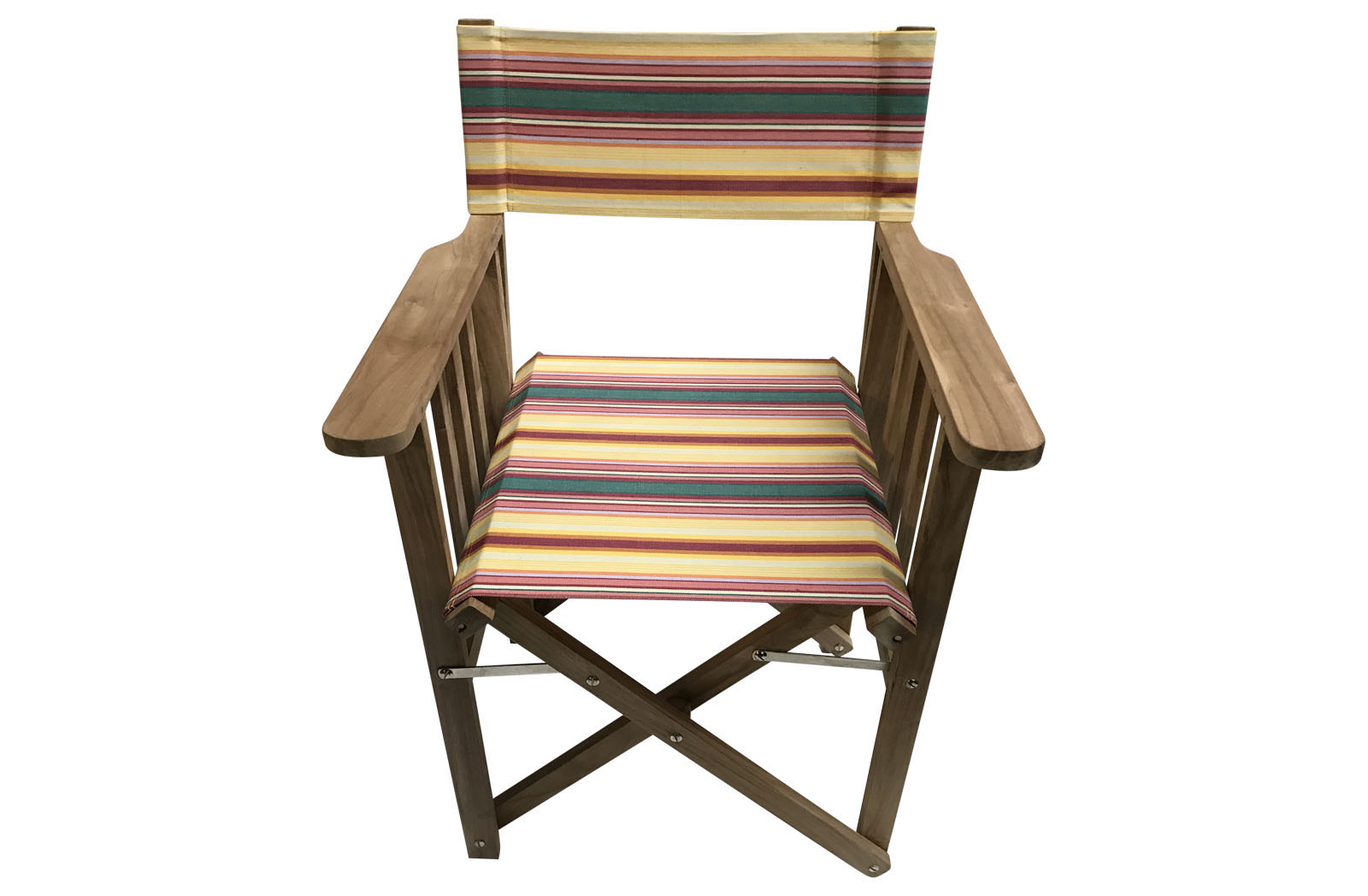 Teak Directors Chairs in vintage fabric with yellows, pinks and thin white stripes from our range of deckchair canvas and vintage deckchair canvas
Each teak directors chair comes individually boxed and ready covered with no assembly required!
Replacement Directors Chair Covers
Makeup Service available in any of our Deckchair Fabrics.
---
yellow, pink, green - white, lavender stripes
Teak Directors Chair - Waltzing Stripe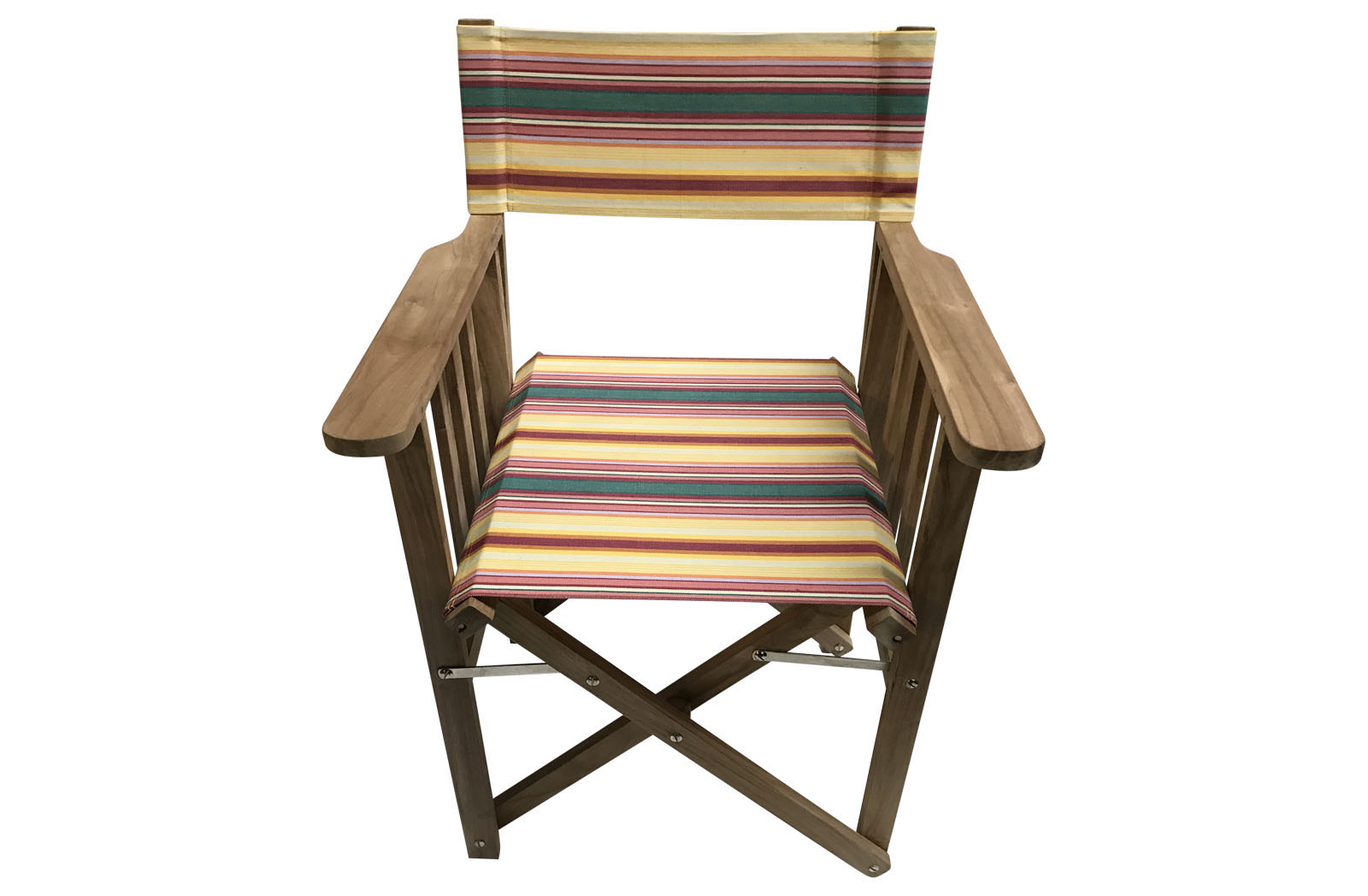 Sorry, this product is currently out of stock
View our full range of Directors Chairs
Unfortunately we are now OUT OF STOCK
More available Spring 2020 - please contact us to Reserve yours
We can make new covers for your Directors Chairs - Replacement Directors Chair Covers
or try our Loose Covers for Directors Chairs
Made from Grade A Teak
Please note - These are specially made up for you upon ordering
We make up the covers of your choice to order so delivery may take up to 7 working days
Measurements:
height to top of chair 89cm
height to seat 48cm
width across arm to arm 61cm
width between arms 47cm
depth front to back 52cm
---
Request a Sample Swatch
Waltzing Swatch Vintage Canvas 45cm
---
For how to order and orders outside UK see Ordering
More related products for Waltzing...