Hammock Cushion-Scrimshaw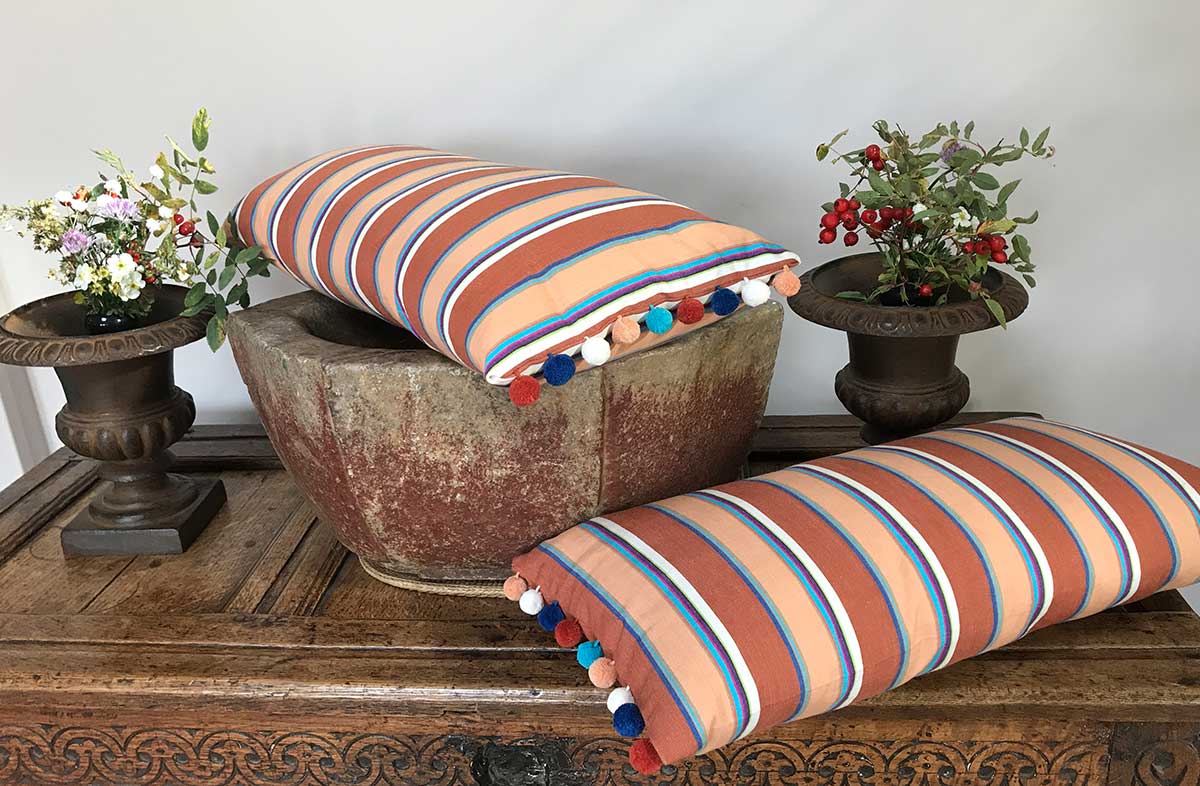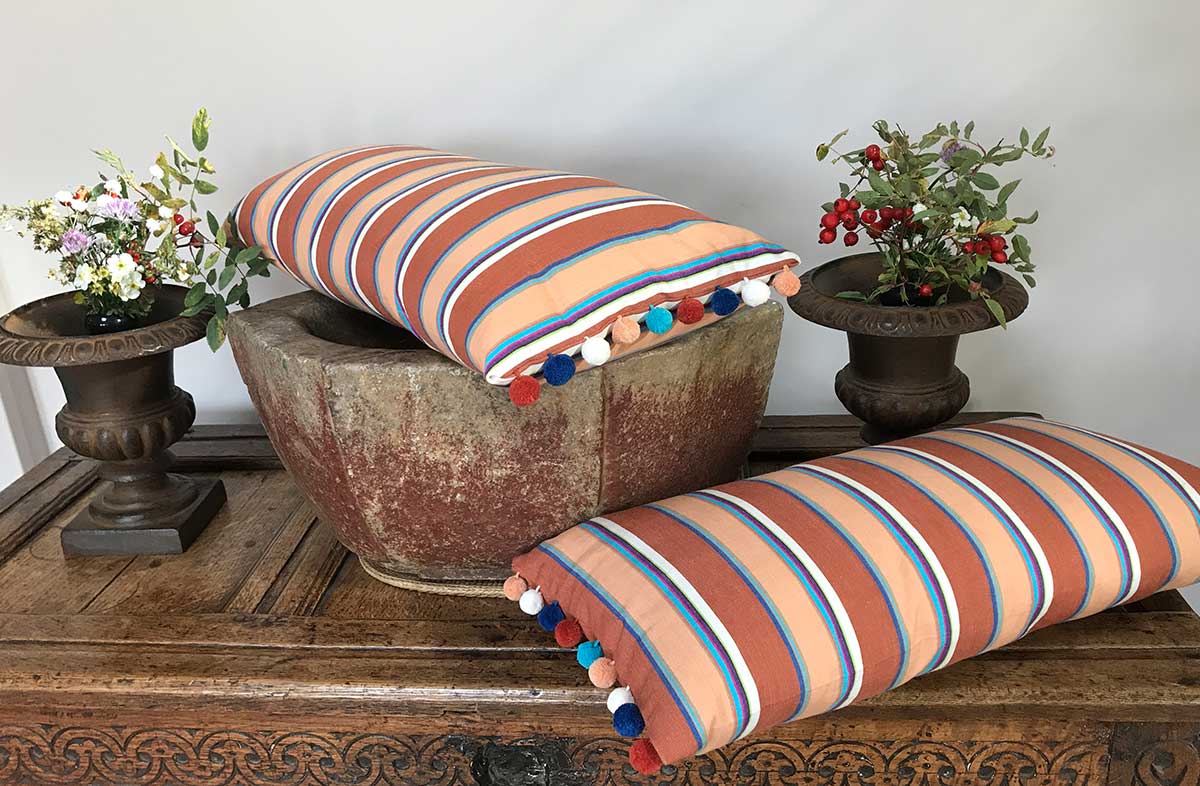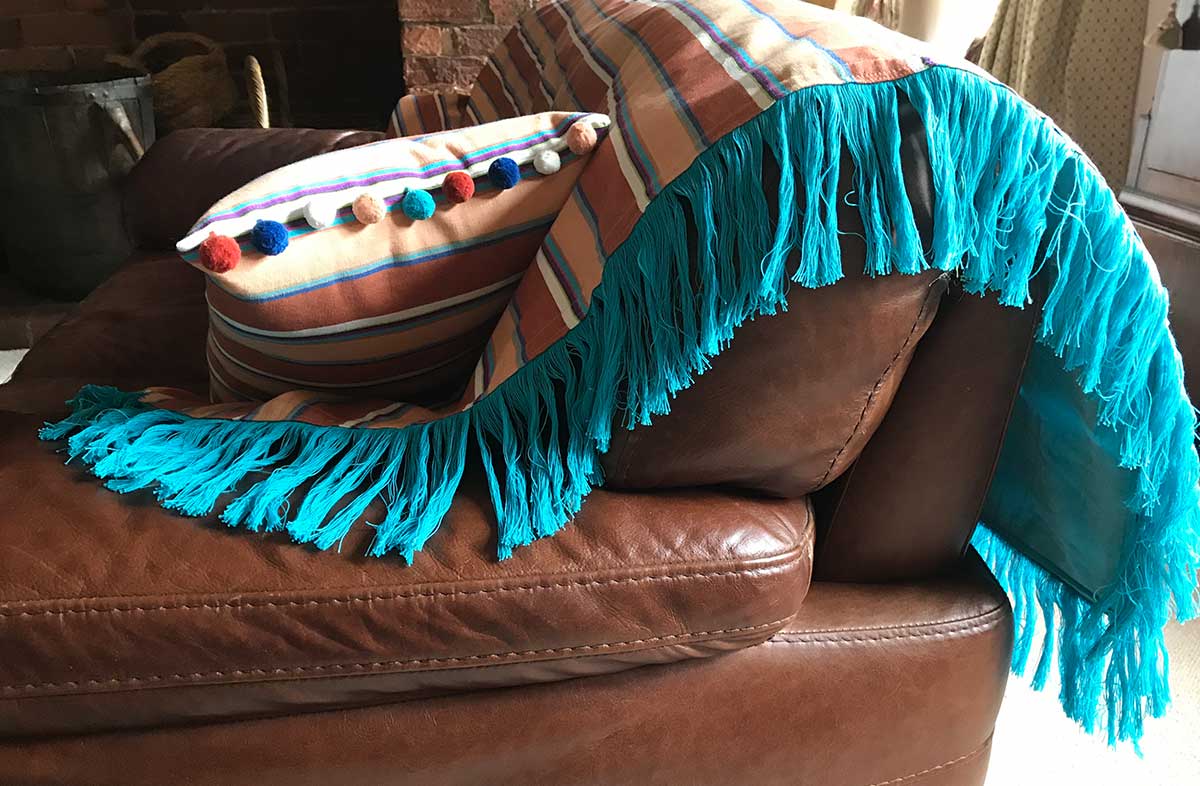 Chestnut and Peach Striped Oblong Cushions with Bobble Fringe
Striped oblong cushions chestnut & peach stripes with narrow off white bands and thinner bands of shades of blue at both ends - an ideal pairing for our matching Hammocks.
Please note stripes may vary from those shown depending on where the pattern has been cut on the fabric.
---
chestnut, peach, off white - turquoise, blue stripes
Striped Oblong Cushions with Bobble Fringe chestnut, peach, off white
Measure: 30 cms x 60 cms with removable cushion covers and polyfill inners.
exc Striped Lurex 30cms x 58 cms
Fabric is woven 100% cotton which is not weatherproof and should not be left outside.
See our full range of Striped Pompom Cushions
---
---
For how to order and orders outside UK see Ordering