Orange Velvet Cushion with Stripe Piping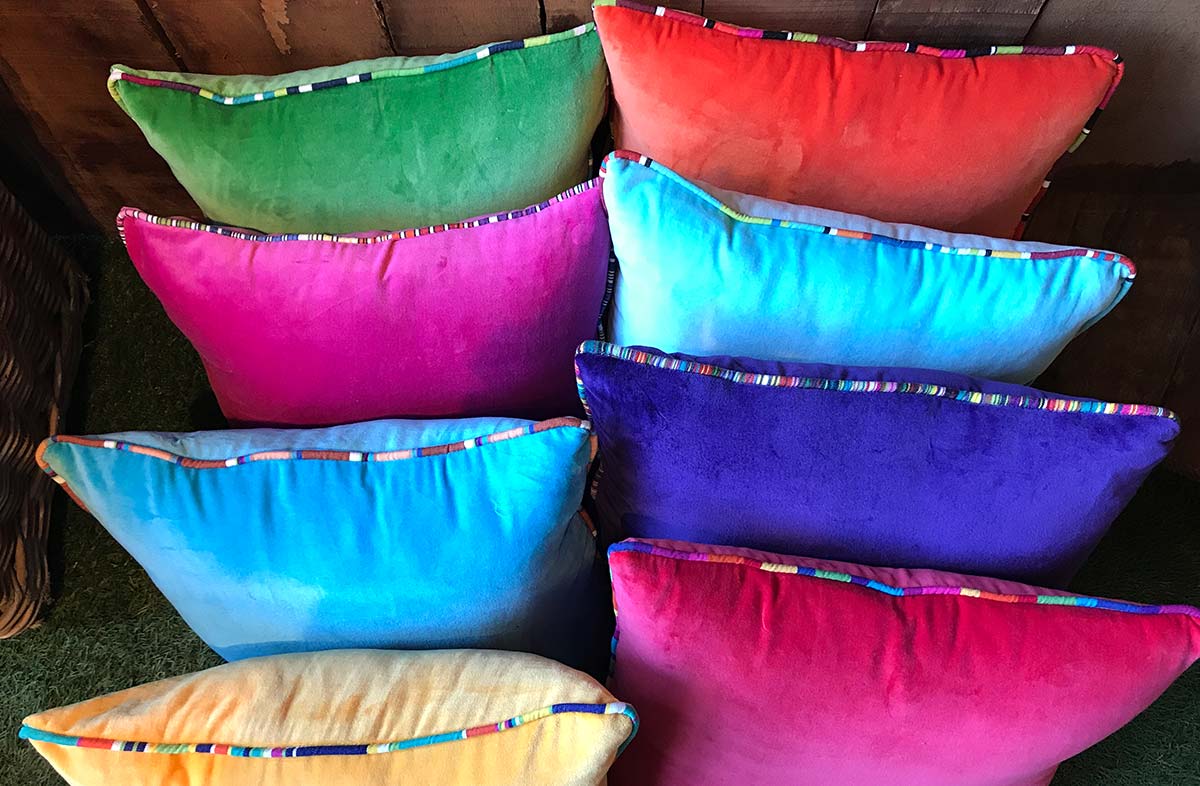 Orange Velvet Cushion with Stripe Piping
40x40cm Orange Velvet Cushion piped all around with ANY of our beautiful striped fabrics or self piping in velvet.
Shown here with Foxtrot stripe fabric piping.
PLEASE CHOOSE the stripe fabric you would like this Orange velvet cushion piped with from the PIPING FABRIC CHOICE selection box.
---
Cushion with Stripe Piping stripes
Ordering instructions
This is a made to order range so you may choose the combination of orange velvet, stripes and trimmings.
We have put some ideas on the website, which you can BUY in the combinations and sizes shown.
But if you wish to have them made in your own choice of sizes and colours please use our contact form to send us your requirements and ideas, and our in-house stitchers will make especially for you.
Orange Velvet Cushion with Stripe Piping
Select Quantity
Piping Fabric Choice
Our Velvets are made from 100% cotton
---
---
For how to order and orders outside UK see Ordering
Customers also bought these items in Cushion with Stripe Piping...
Purple Velvet Cushion with Stripe Piping

$61.00




View Details

Aqua Velvet Cushion with Stripe Piping

$61.00




View Details

Coral Red Velvet Cushion with Stripe Piping

$61.00




View Details

Green Velvet Cushion with Stripe Piping

$61.00




View Details

Pink Velvet Cushion with Stripe Piping

$61.00




View Details

Turquoise Velvet Cushion with Stripe Piping

$61.00




View Details

Yellow Velvet Cushion with Stripe Piping

$61.00




View Details