Pair of Deck Chairs-Shot Put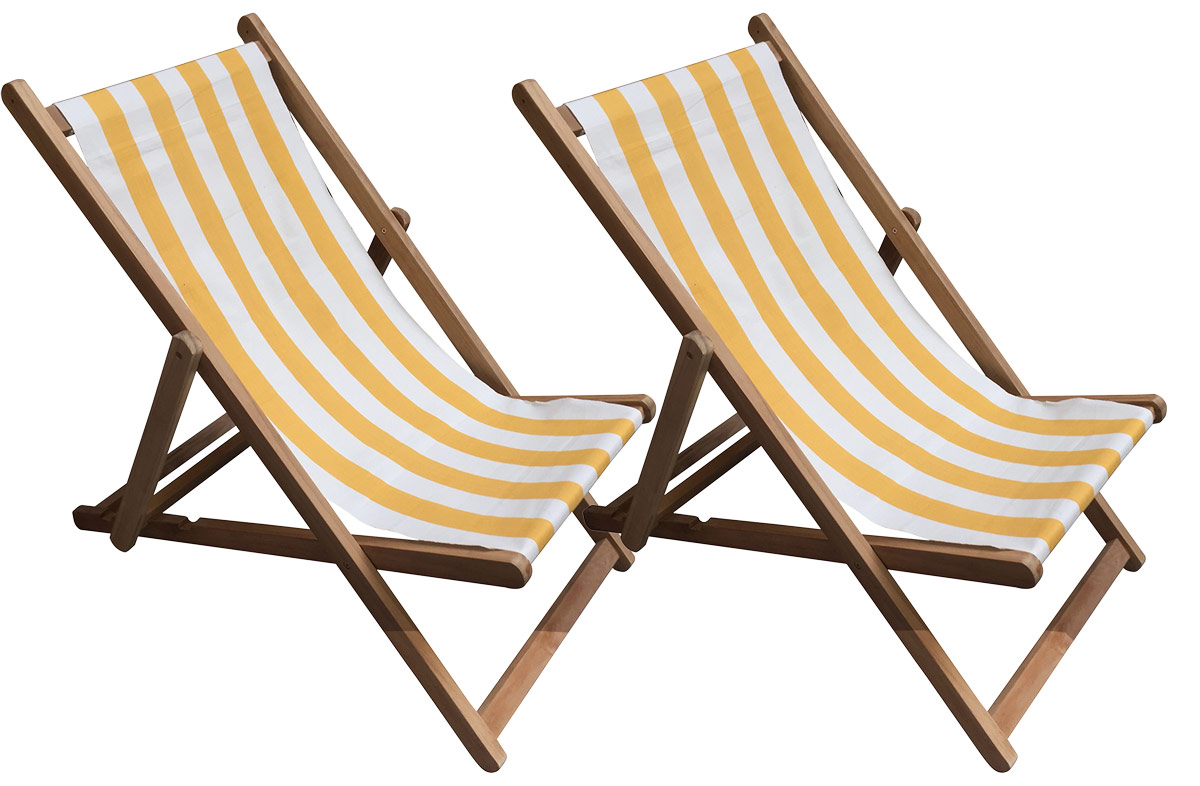 Pair of Yellow & White Stripe Traditional Wooden Deck Chairs
Buy a pair of Deck Chairs covered with Yellow and White Classic English Deckchair Canvas
These bright yellow and white classic striped deckchairs have beautiful Teak hardwood frames, which are a lovely warm coloured wood, very strong
A Pair of Deckchairs can make a wonderful unusual Wedding gift, Birthday or Christmas Gift!
---
yellow, white stripes
Buy a Pair of Yellow & White Stripe Deck Chairs from The Stripes Company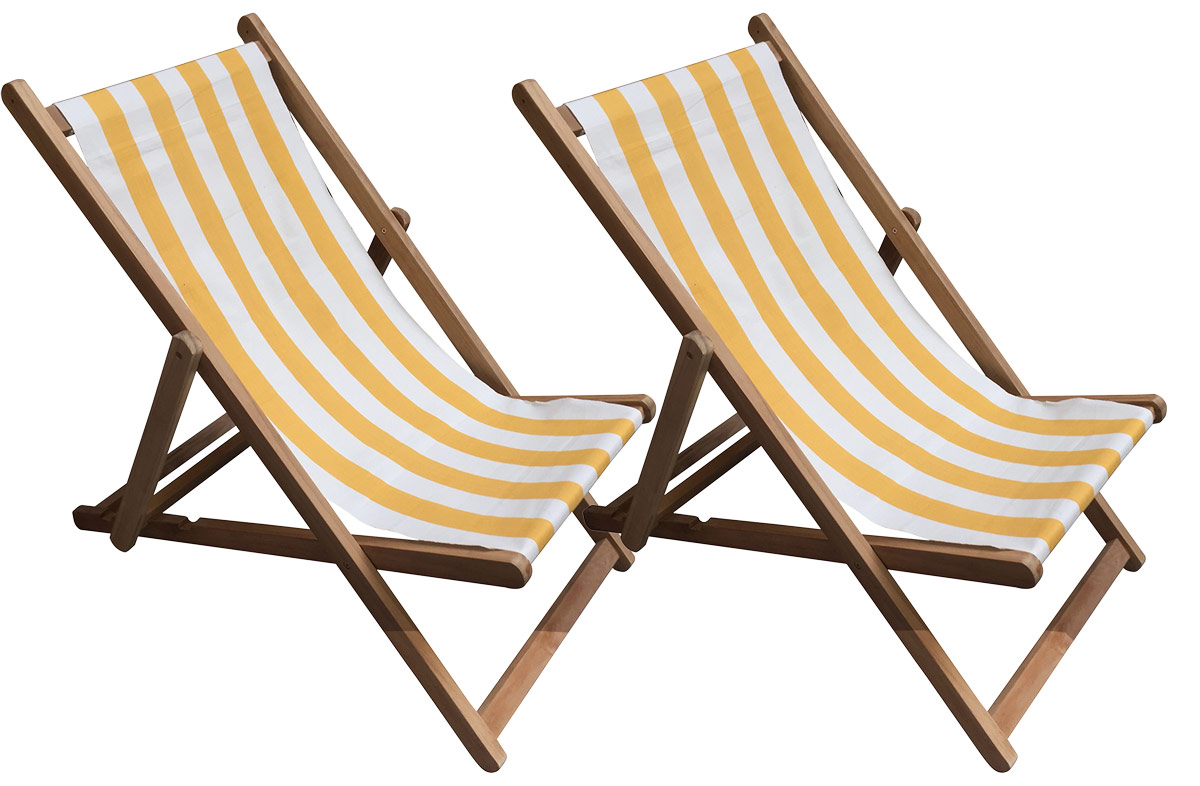 SOLD IN PAIRS
Price shown is for TWO Deck Chairs
Frames made from Hardwood Grade A Teak
Each chair measures folded 135cms x 60 cms
Deck Chairs to the USA usually take 7 - 14 days from ordering as we cover them by hand, please let us know if there is a 'rush' - we will try to help.
We also have Pairs of Premium Teak Deckchairs
---
Request a Sample Swatch
Swatch Classic Deckchair Canvas-Shot Put
---
For how to order and orders outside UK see Ordering
More related products for Shot Put...