Striped Pompom Cushions 50x50cm-Tumbling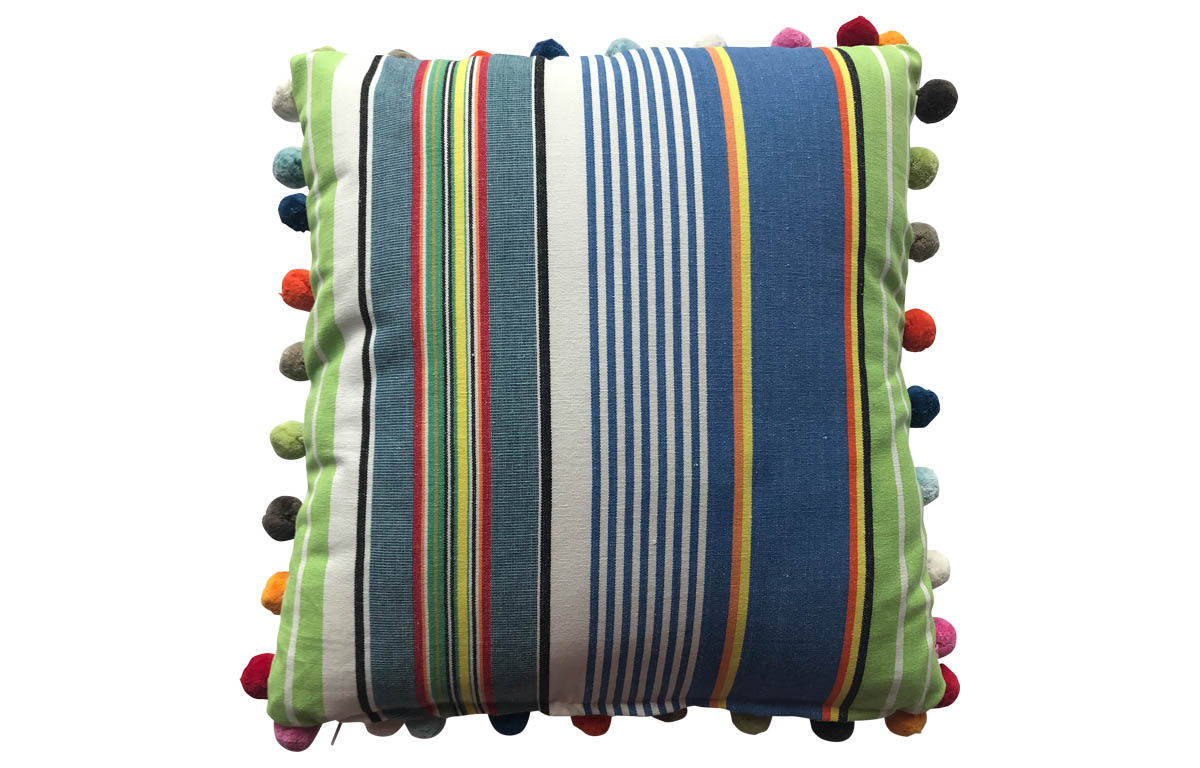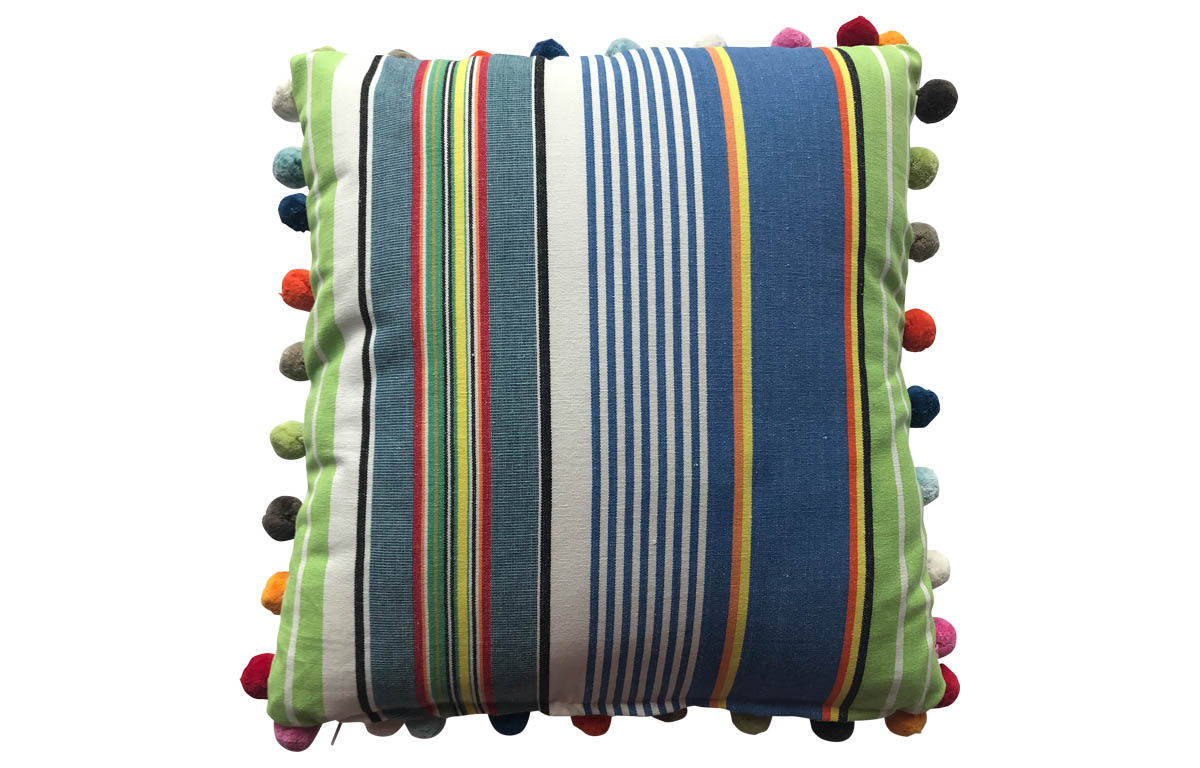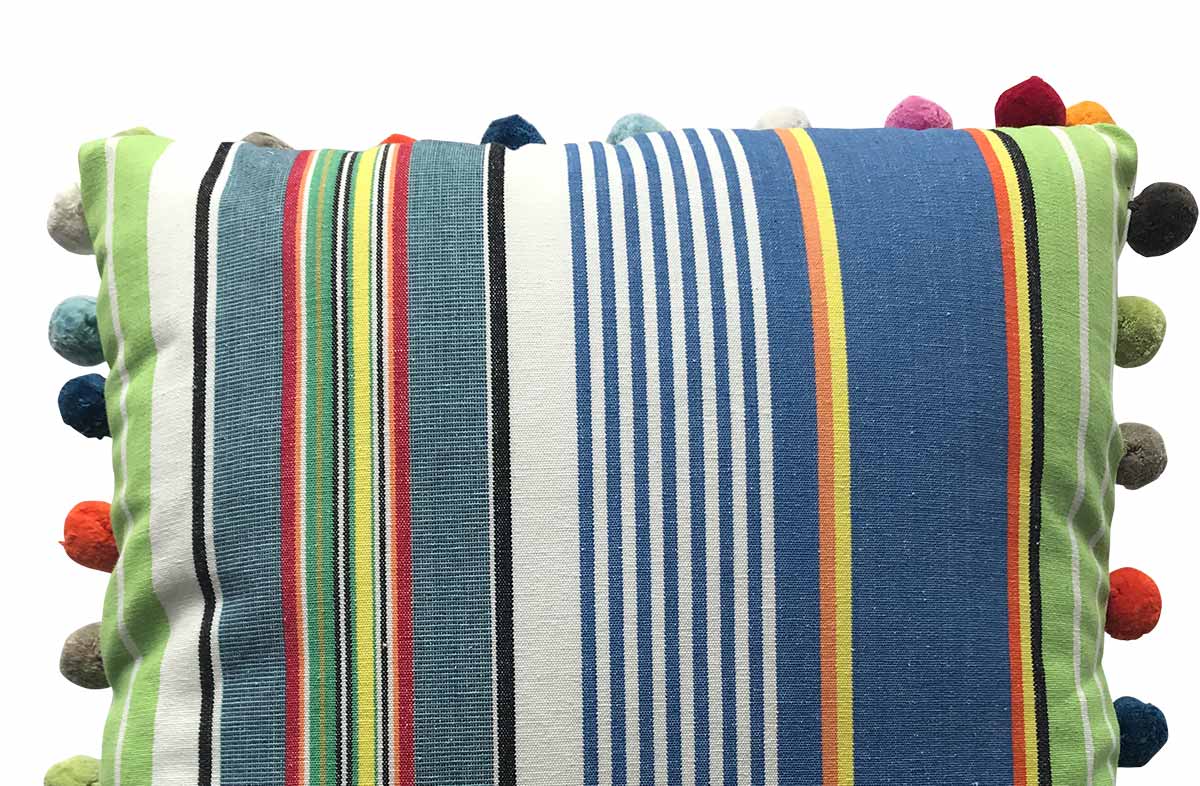 Tumbling Striped Pompom Cushions 50x50cm
Made to Order 50cm x 50cm Striped Pompom Trimmed Cushions- individually made in Tumbling Interior Striped Fabrics.
Trimmed in coordinating multicolour or plain pompom bobble fringe from our range of fabric trimmings.
Price includes: Fabric, bobble pompom trim, cushion inner(UK only), zip, making up
Tumbling has fresh stripes of bright and denim blue, white and lime green with narrower bands of red, yellow, orange and black
---
bright blue, denim blue, lime green - white, red, yellow, orange and black stripes
50x50cm Striped Pompom Cushions bright blue, denim blue, lime green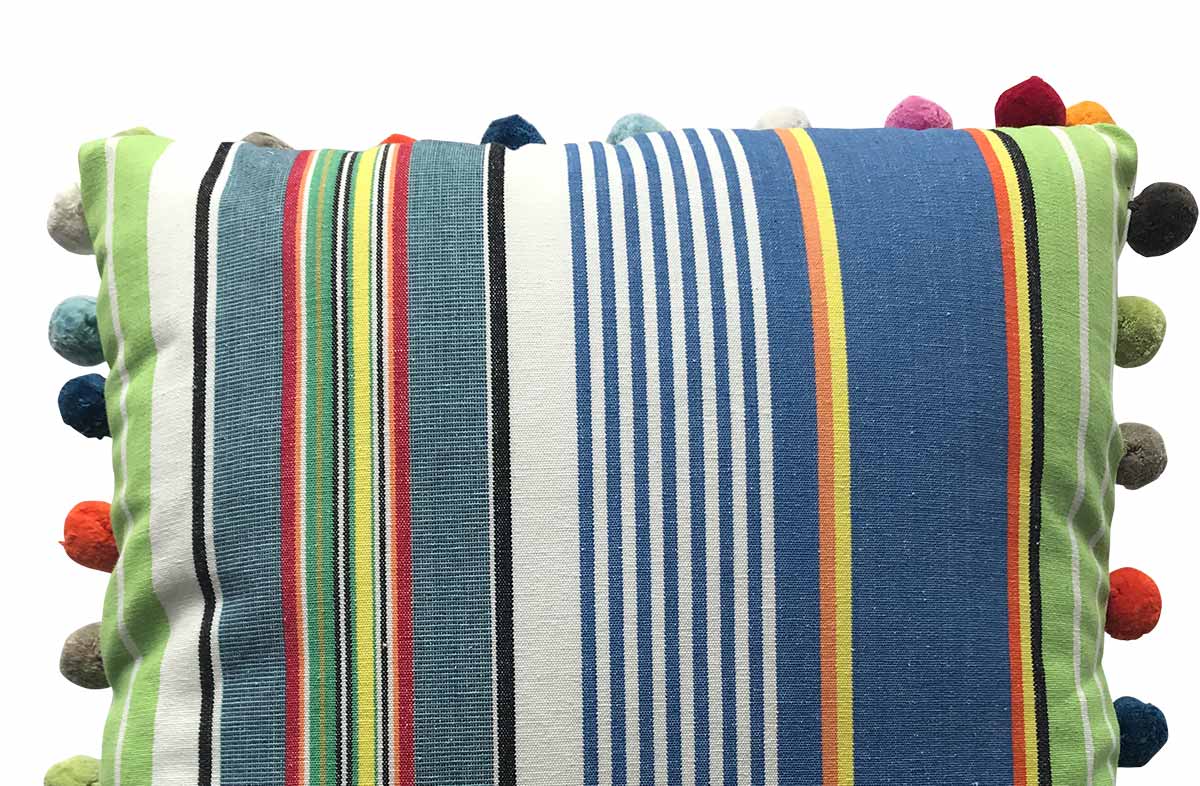 Please note these are made to order and we are working on a 2-3 week delivery time plus there are some postal delays at the current time.
50cm x 50cm (approx 20 x 20 inches)
100% woven cotton fabric and pompoms
100% Polyester inner (mainland UK Only)
*Non Mainland UK - Cushion will be cover only NO inner
Cover has zip for easy removal
Stripes may vary slightly depending where they are cut on the fabric.
Bespoke made striped pompom cushions - choose your own fabric / pompom / size combo striped pompom cushions 50x50cm or 40x40cm
---
---
For how to order and orders outside UK see Ordering