Blue Velvet Handbag Pouches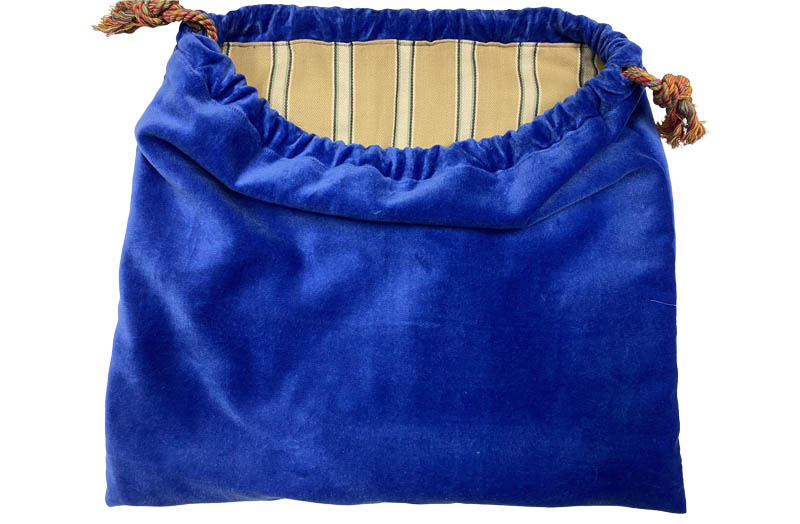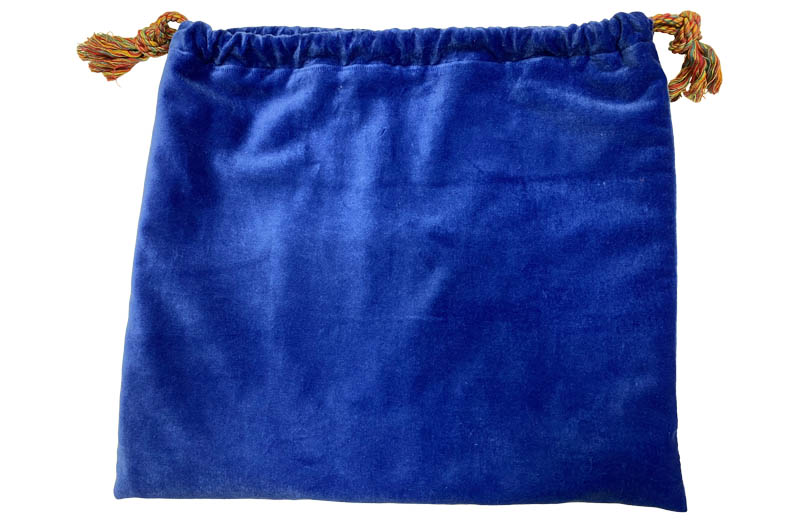 Blue Velvet Handbag Pouches with Drawstring
Our new soft bright blue velvet handbag pouches with striped drawstring cord are lined with our ticking fabric, making a luxurious pouch which is perfect for placing inside your tote or bucket bag as a liner. Alternatively, you can use them on their own as a beautiful soft blue velvet shoulder bag - ready from office to evening.
Lned inside with chic beige and blue striped ticking so they may be reversed.
Each blue velvet pouch has a striped tassel pull cord in a matching colour together with two inside pockets for your phone and other bits and pieces.
We also recommend reversal with the velvet inside to protect and cushion valuable items.
Bag measures 38 cms across x 34 cms deep approx
NEW - Personalise Velvet Handbag Pouches
---
blue stripes
Ordering instructions
Personalise Your Velvet Handbag Pouches with Silk Embroidered Initials, Words or Names
To Add Personalisation Please select the number of letters/initials you require from the ADD PERSONALISATION selection box
Price is for the number of letters selected and is added on to the price of the Velvet Handbag Pouches for you to see.
If you do not require personalisation please select NO PERSONALISATION
We will embroider the relevant size letters for the scale of product /no of letters chosen and the colour of lettering most appropriate to the Stripe chosen.
Please email us your required Letters / Names after purchasing
If purchasing more than 1 pouch of the same colour with different no of letters for personalisation, add each pouch separately and select the number of letters for each one.
Remember to email us the details of which Letters / Names are to go on each Velvet Handbag Pouch
Please note: All personalised items are non-refundable.
Blue Velvet Handbag Pouches with Drawstring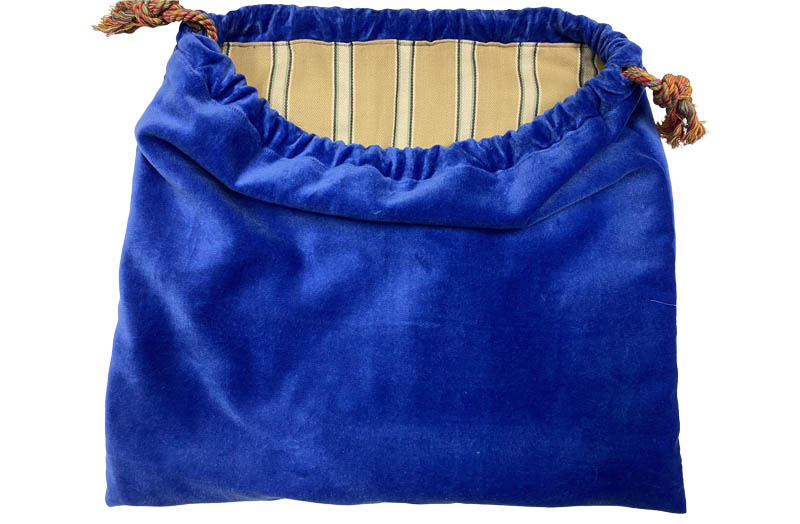 Select Quantity
Add Personalisation
Measures 38 cms across x 34 cms deep approx
Pouch 100% cotton velvet
Cord 100% cotton
NEW - Personalise Velvet Handbag Pouches
see ordering instructions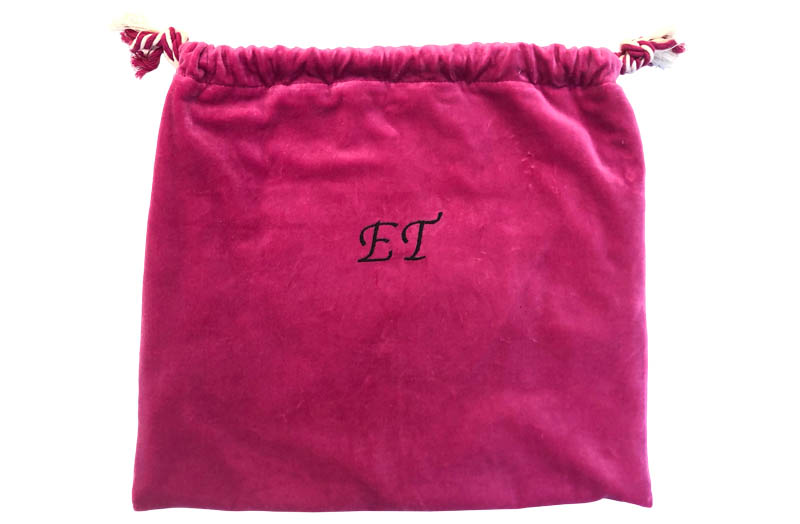 ---
---
For how to order and orders outside UK see Ordering
Customers also bought these items in Blue...